City Sightseeing Orlando, Inc.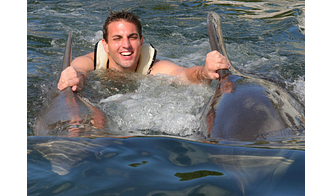 5495 South Orange Blossom Trail
Orlando, FL 32839
Phone: 407-352-4646
Location: Florida Mall Area
23 years of experience
An array of excursions that originate from Orlando
Showcase the state of Florida
One and only sightseeing company to trust
Swimming with dolphins or manatees
Dining with Disney Characters
Exciting adventures await
Excellent customer service
Great selection of sightseeing options
All at affordable prices!
Category: Sightseeing Tours
Distance to Walt Disney World: 8.5 Miles
Distance to Orlando Intl Airport (MCO): 9.2 Miles
Distance to Sanford Intl Airport (SFB): 25.3 Miles
Distance to Downtown: 7.6 Miles
Distance to Convention Center: 2.1 Miles
Distance to SeaWorld: 3.6 Miles
Distance to Universal: 1.2 Miles
Popular Amenities
Length of Activity: Quarter Day
Admission Price: Varies
Hours of Operation: Vary - Reservation line 6 a.m. to 10 p.m.
Other Amenities
Group Policy: Groups welcome
Group Rates: Yes
Outside Catering Permitted
Wheelchair Accessible
© Visit Orlando. All rights reserved.