Revolution Off Road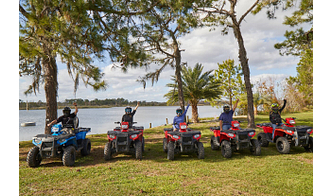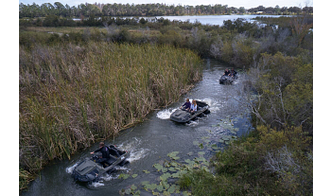 4000 State Road 33
Clermont, FL 34714
Contact Name: Audrey Jowett
Phone: 352-400-1322
Location: Lake County
Whether you are planning a corporate retreat, a team building event, family outing, lake side wedding, birthday party or a full on festival we have the flexibility to tailor make your event to your specifications.
Let us assure you that we are seasoned professionals well versed in holding large and small events and our attention to detail is well known. Our 230 acres of beautiful Floridian countryside with a private lake offers a unique setting and we can alter the venue to best suit your needs.
We can offer a fully catered lunch or BBQ Lunch served by the lake or even a Brown Bag picnic. We can even offer an after event party with live music and drinks. Still not convinced then visit our web site to see what our past guests have to say about us. Or call our events team and we can discuss your needs in detail.
Category: Popular Attractions
Distance to Walt Disney World: 15.0 Miles
Distance to Orlando Intl Airport (MCO): 31.7 Miles
Distance to Sanford Intl Airport (SFB): 43.8 Miles
Distance to Downtown: 29.0 Miles
Distance to Convention Center: 22.3 Miles
Distance to SeaWorld: 22.3 Miles
Distance to Universal: 22.7 Miles
Popular Amenities
Length of Activity: Quarter Day
Admission Price: Please visit our website for list of prices. All experiences require a reservation. You must be over 16 to ride ATV.
Hours of Operation: 8:30 a.m. to 4:30 p.m. by reservation
Other Amenities
Group Policy: Discounts available for groups 15+
Group Rates: From $80 + tax
Maximum Banquet Capacity: 500.0
Maximum Reception Capacity: 500.0
Maximum Seating Capacity: 500.0
© Visit Orlando. All rights reserved.