Get your meeting group's engine running at one of Orlando's most unique venues, Ace Cafe.
---
Orlando continues to get new and exciting venues each year from new eateries to exciting new theme parks and attractions. An eccentric addition that made its debut this year is Ace Cafe Orlando — an iconic, London-based, motor-themed café. Able to accommodate up to 7,000 guests, "The Ace" combines amazing dining and entertainment with an incredible motorcycle collection.
The full-throttle destination of dining, entertainment and retail made its home in Downtown Orlando and offers a one-of-a-kind location for corporate events, private functions or even meetings. Events at "the Ace" are unforgettable, providing a great mix of high-octane fun, food and music.
The Decor and So Much More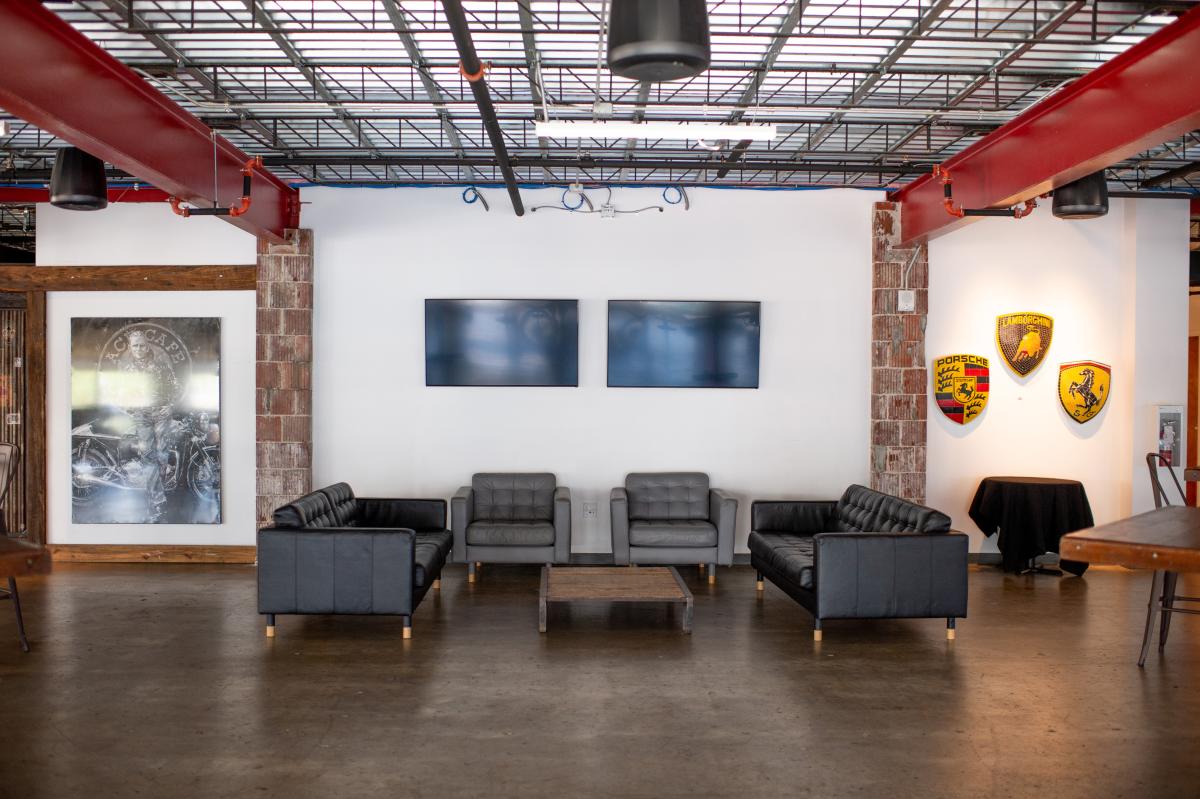 Ace Cafe Orlando is a venue unlike any other. The Ace is decked out with unique, motor-themed décor that serve as the perfect photo-ops for guests. The entire space has highly themed decorations, from rock 'n roll-inspired artwork and photography to memorabilia, as well as collectible vintage, rare and one-off custom motorcycles.
The Ace also has you covered for all your event amenities. The venue offers hi-speed Wi-Fi inside and outside the building, laptop projection, conference phones, a state-of-the-art PA system for speaking and live music, and audio/visual connections and LED screens throughout.
State-of-the-Art Facility
In addition, Ace Cafe has room for any type of event. The historic, three-acre site is complete with two floors, three kitchens, three stages, multiple bars, a wrap-around back porch, a huge backyard and plenty of parking. Here's a preview of what's available.
Main Dining Room and Stage: This is the largest open space inside the Ace. The Main Dining Room also features a stage that can be used for presentations and musical entertainment, or as additional dining space. It can accommodate 135 seated guests and 320 guests (reception style).
Outdoor Back Porch: Enjoy the great outdoors and beautiful weather under a covered back porch, featuring a full-service bar with great views of the backyard. The porch can accommodate 78 seated guests and 125 guests (reception style).
Cafe Bar and Outdoor Deck: This great outdoor space combines the Main Cafe Bar along with an outdoor deck overlooking the event parking area. Here guests will see classic cars and motorcycles every day. The bar and outdoor deck can accommodate 175 guests (reception style).
Harry's Upstairs Bar, The Rail and Vroom Room: Harry's Upstairs Bar, which gives a "nod" to the prohibition era, along with The Rail and Vroom Room, overlook the downstairs Main Dining Room and Stage. The areas can accommodate 96 seated guests and 190 guests (reception style).
Legends Room: Located on the second floor, this private room can accommodate 125 seated guests and 200 guests (reception style).
The Back Yard: Enjoy the beautiful warm weather of Florida. The Back Yard has outdoor tables, games, its own stage and is perfect for an outdoor event of up to 1,000 people.
Total Takeover: You can also rent the entire property for your special event. The Ace can hold up to 7,000 guests.
Rev-Up Your Taste Buds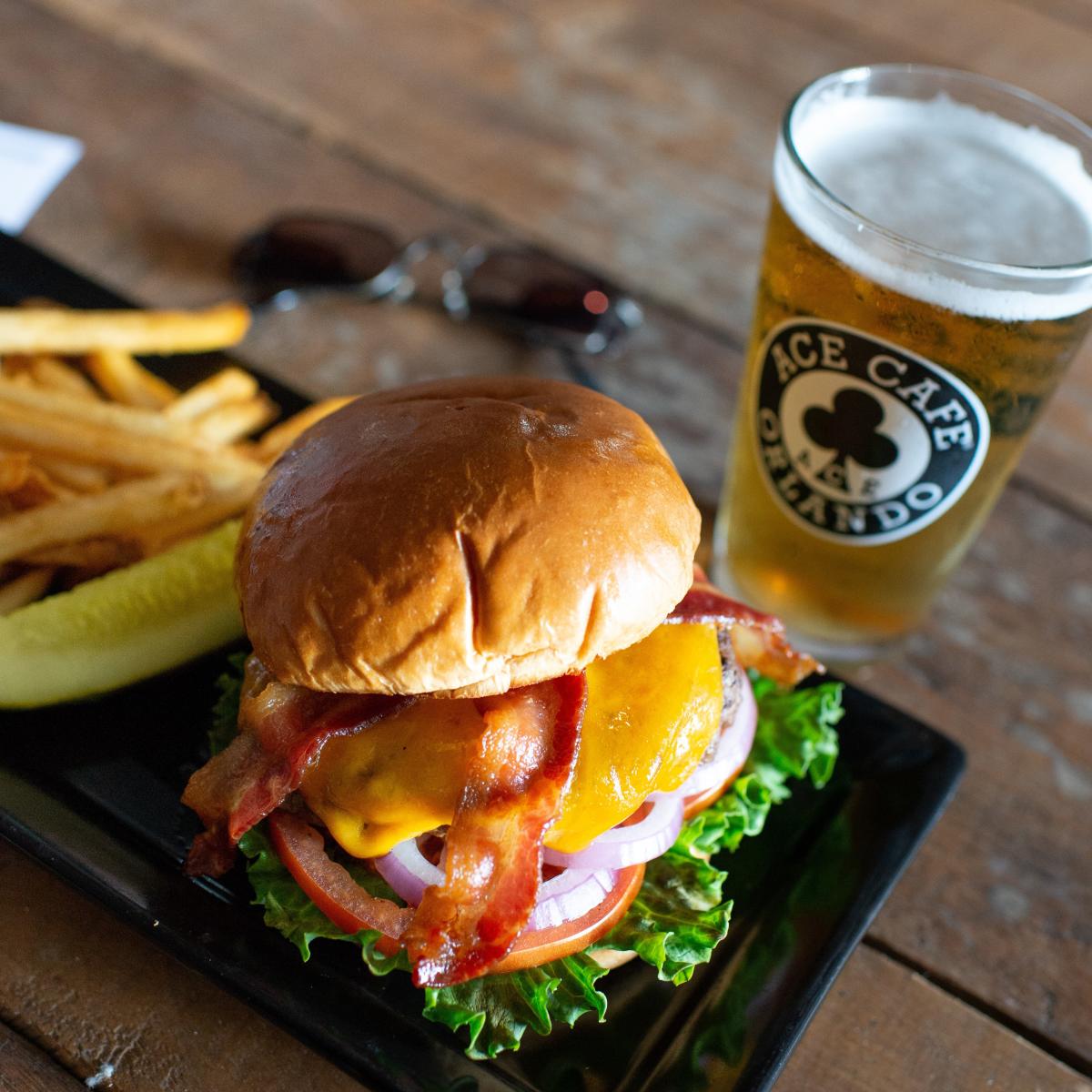 The space isn't the only rockin' reason that The Ace is the perfect place to host an event. The cafe offers a variety of group menus, from a breakfast buffet to a "turbo deluxe" dinner menu. Their dining selections are a collection of American diner fare including from-scratch and home-style comfort food, as well as British favorites and locally sourced green options.
Each dish is influenced by the authentic spirit and flavors of some of the best diners and backroad joints across the country, like Ace Cafe's Marinated Grilled Skirt Steak with fresh vegetables and mashed potatoes. The Ace also offers a variety of drink packages and group appetizers.
Rock Out With Your Guests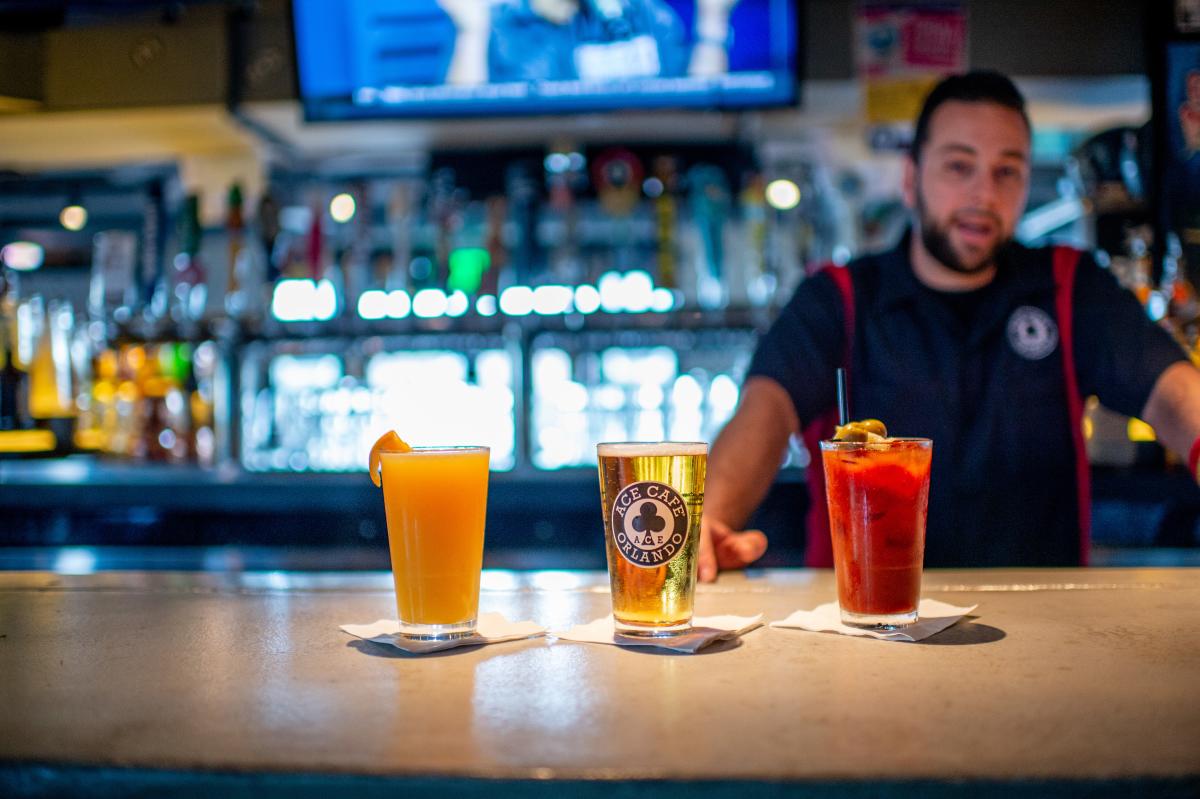 Customize your event to make it an out-of-this world experience for your guests. Make sure to add more rock-and-roll vibes to the mix with live music. The Ace has the inside line on the best local bands and DJs.
You can also commemorate your event with Ace Cafe merchandise, available at special group rates. The Cafe also has an in-house design and print department that can make welcome banners, directional signs, social media hashtags and more. You can even document your event with an arranged videographer. Whatever it is, The Ace is dedicated to making your event successful.
Want to learn more about meeting in Orlando? Submit your RFP, and subscribe to our newsletter for updates from Cvent's No. 1 meeting destination in the country.