Hosting an unforgettable event in Orlando — one with a touch of class, A-list entertainment or even a little magic — has never been easier (Dr. Phillips Center for the Performing Arts pictured).
---
Jeff Wojciechowicz, food and beverage director for the Dr. Phillips Center for the Performing Arts, never knows what he's going to encounter when he goes to work each day. While the world-class performing arts center has a predictable side — it has hosted first-rate productions from the Orlando Ballet to The Wizard of Oz — the venue is able to be quickly transformed into a custom site for groups featuring floating cakes, flying-flower arrangements and surprise A-list entertainment.
"We can get as creative as guests want us to be," Wojciechowicz says.
Hosting Your Event at the Dr. Phillips Center
Seneff Arts Plaza at the Dr. Phillips Center for the Performing Arts in Orlando
As a meetings or event venue, the Dr. Phillips Performing Arts Center is extremely versatile. The entire center can be rented by a group (ranging from 800 to 2,000 guests) or in sections. Buses typically bring guests directly to the front of the center, where they're greeted with champagne or a custom cocktail. 
Product Launches
Inside, numerous spaces can be reconfigured for product launches, theater productions and other events. Recently, a company in the hospitality industry used the venue for a product launch and transformed the space into a variety of cocktail bars and sampling stations, each featuring custom cocktails (26 inches tall) corresponding with the company's branding. 
One area of the center was transformed into a speakeasy, another was a bourbon lounge and another was a coffee bar serving frozen caffeine concoctions and desserts. "You were able to walk through the entire building and have five different experiences," Wojciechowicz says.
Surprise Musical Entertainment
But the center can be used for more than just hosting meetings. An airline launching its Orlando-Dubai route recently rented the property and transformed its main Walt Disney theater into a three-tiered dining area. 
The center's events team installed floors directly atop the main area seats, and featured a four-course wine and food pairing with Ricky Martin as a surprise musical guest. "With our production capabilities, we can create a pretty magical experience," Wojciechowicz says.
Other Magical Venues in Orlando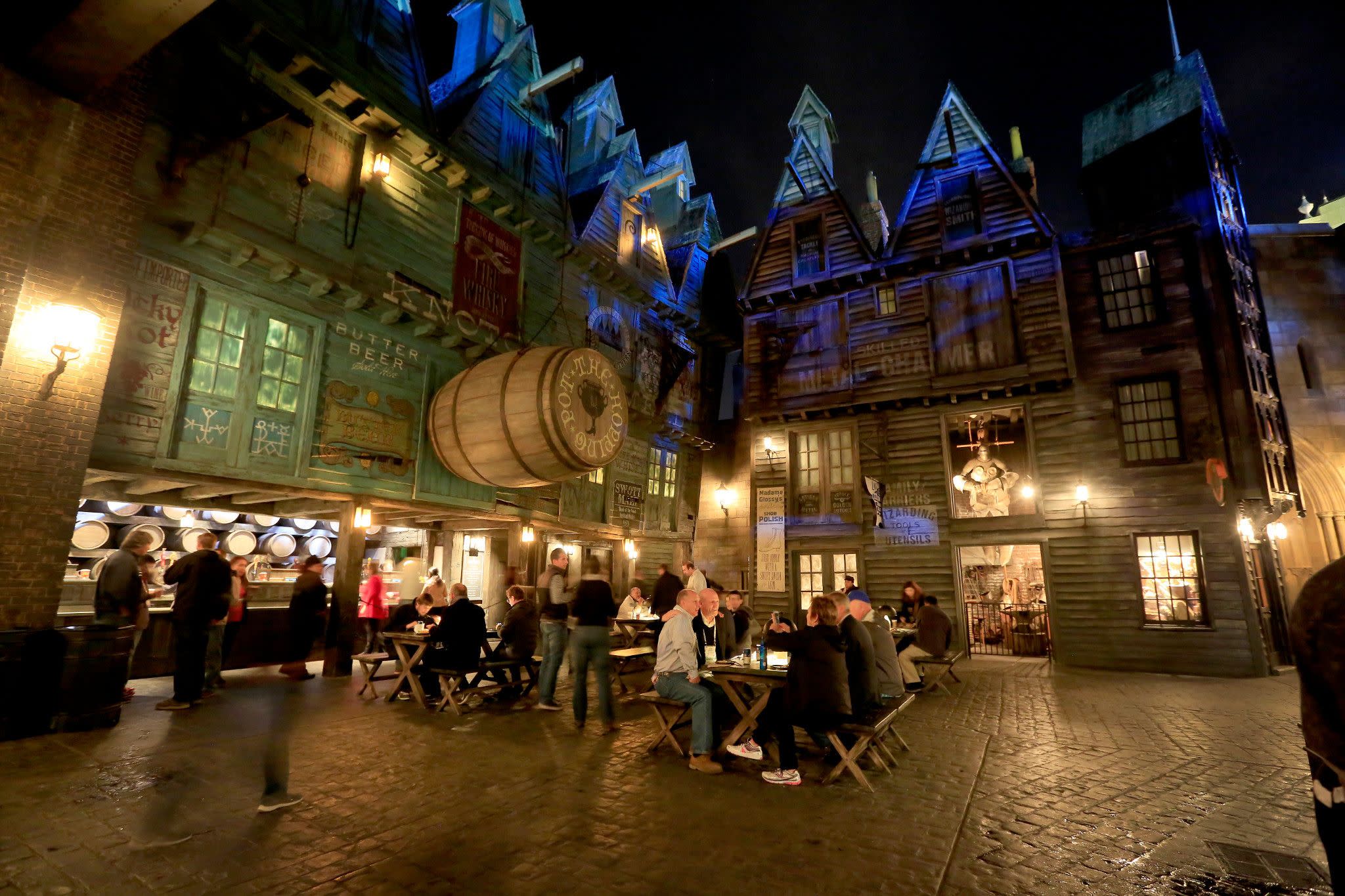 The Wizarding World of Harry Potter™— Diagon Alley™ at Universal Orlando Resort
The Dr. Phillips Performing Arts Center is not the only venue where companies can host an amazing event. Other truly unique venues groups can select in Orlando include:
The Wizarding World of Harry Potter
At Universal Orlando Resort, large groups can take over The Wizarding World of Harry Potter — Diagon Alley™ at Universal Studios Florida. Here, groups can mix and mingle on London's cobblestone streets, while sipping Butterbeer™ beneath a fire-breathing dragon and having exclusive access to the multidimensional thrill ride, Harry Potter and the Escape from Gringotts™.
After experiencing Diagon Alley™, attendees can walk through Kings Cross Station and ride the Hogwarts™ Express to The Wizarding World of Harry Potter — Hogsmeade™ at Universal's Islands of Adventure for an unforgettable two-park event.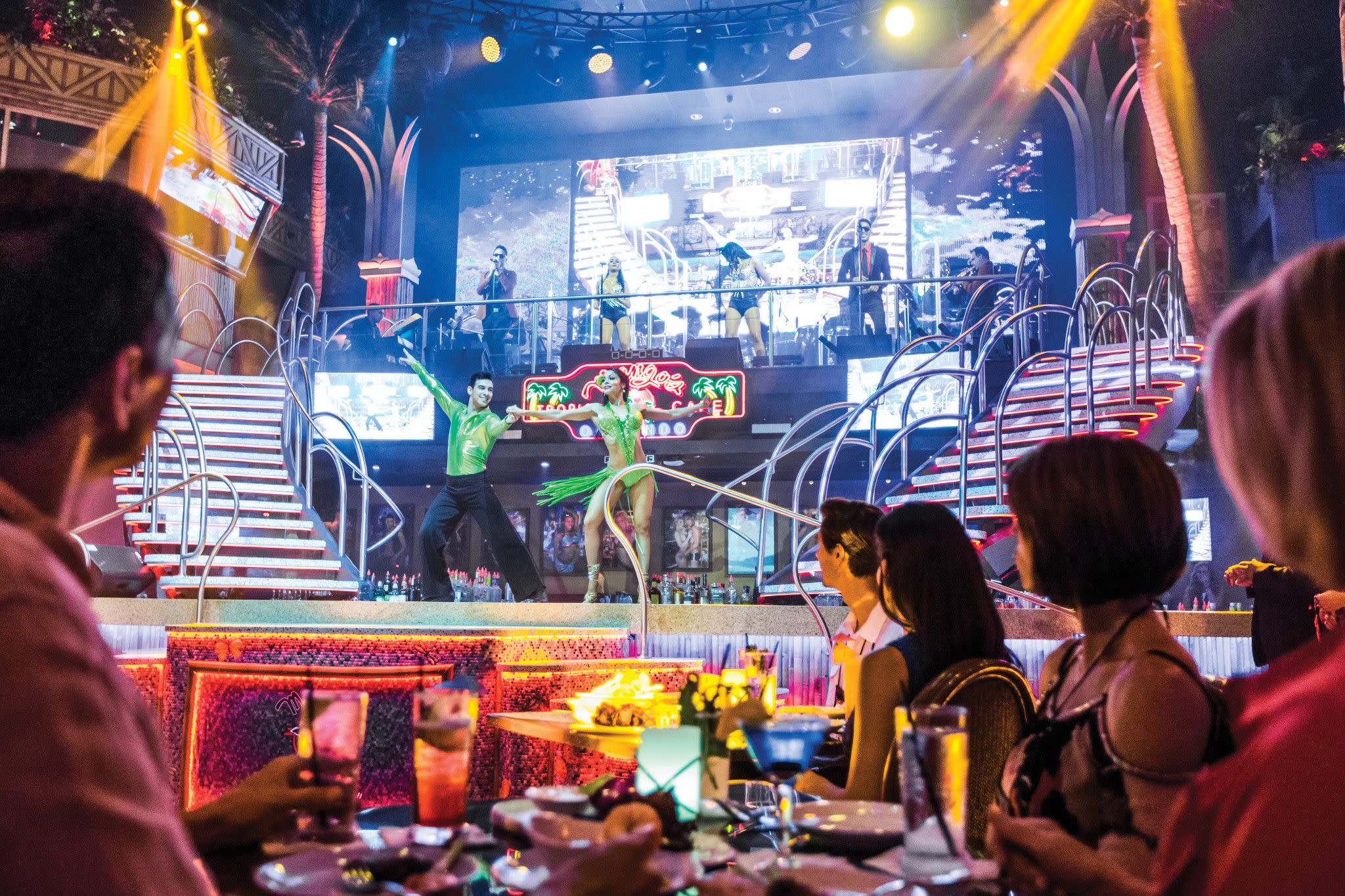 Mango's Tropical Cafe in Orlando
Mango's Tropical Cafe
Up to 2,000 guests can enjoy an exclusive private evening at Mango's Tropical Cafe, a lively 55,000-square-foot nightlife destination on Orlando's International Drive. The world-famous Mango's Dancers (you may have seen them on The Travel Channel) are available to entertain guests during a luncheon or dinner event. If attendees want to dance, the venue can arrange for salsa lessons or other live entertainment that will get everyone up on their feet. (The Michael Jackson impersonator is a crowd favorite!)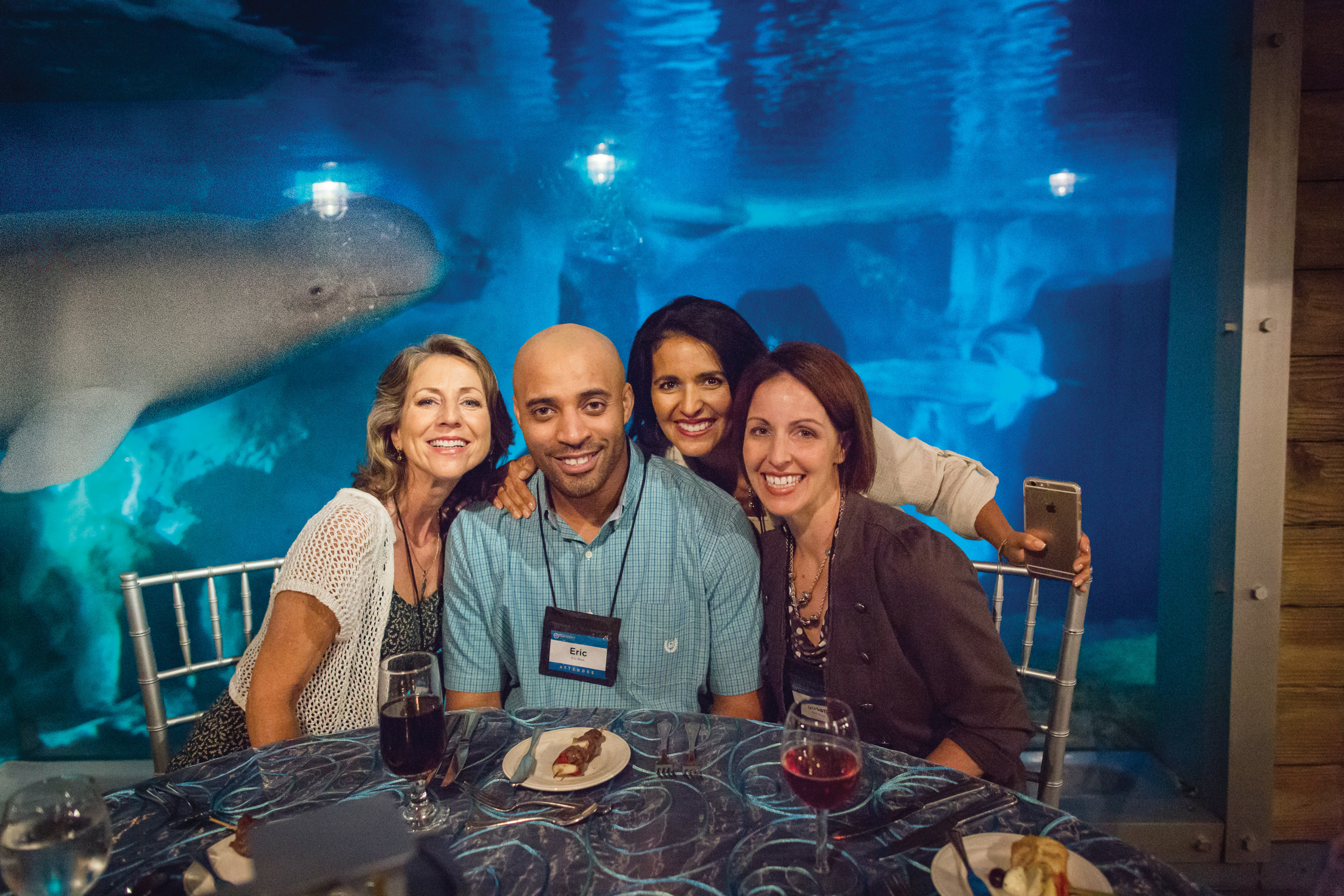 SeaWorld® Orlando
The Manta Mixer at SeaWorld® Orlando
The magic often happens after dark at SeaWorld Orlando, when groups can rent several different attractions for unforgettable experiences. One crowd pleaser is The Manta Mixer, where guests have exclusive use of Manta, the world's only flying rollercoaster. Groups can also experience the park's 10 aquariums inhabited by more than 3,000 marine animals, like a VIP reception inside Wild Arctic surrounded by playful seals and majestic Beluga whales.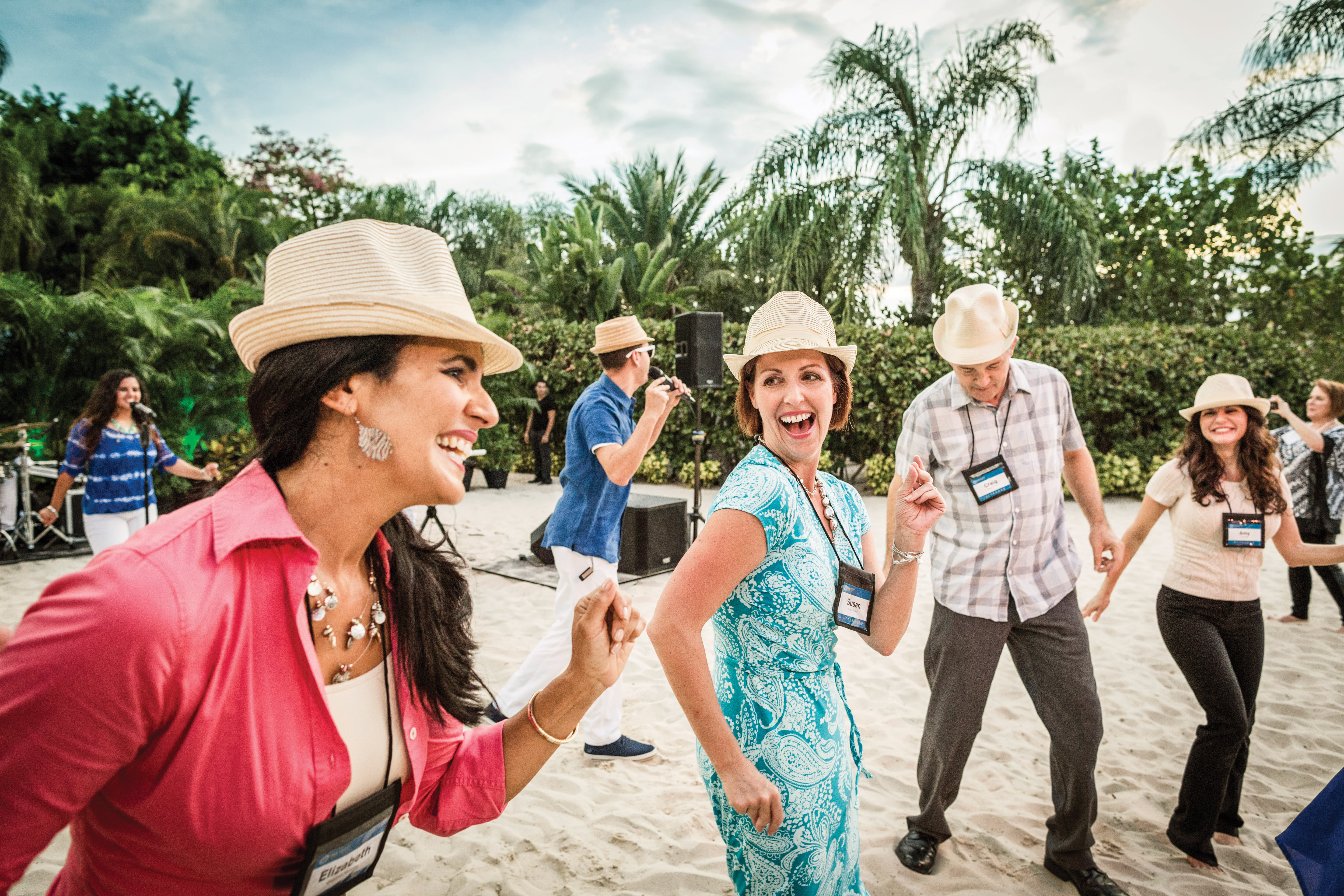 Discovery Cove® in Orlando
Discovery Cove®
And one of Orlando's hidden gems is SeaWorld's Discovery Cove, a resort oasis near the convention district. By day, Discovery Cove is known for its program for guests to swim with the gentle bottlenose dolphins, feed tropical birds or play inches away from a family of otters. By night, when all the day trippers have gone, beach parties in paradise for groups can be planned. The ability to party along some of your favorite sea animals in the soft Florida sand is a must for any sunshine state event.
Want to learn more about meeting in Orlando? Submit your RFP, and subscribe to our newsletter for updates from Cvent's No. 1 meeting destination in the country.