Four new dining options have opened at Disney Springs to complete the all-new Landing area with an old air terminal, power plant and speakeasy.
---
Billed as an Industrial Gothic-themed restaurant, bar and nightlife hotspot, The Edison is now open at Disney Springs® at Walt Disney World® Resort, as are its sister establishments: Maria & Enzo's Ristorante, Enzo's Hideaway Tunnel Bar & Restaurant, and Pizza Ponte. Here's a first look at what you can expect from Orlando's newest options to enhance the attendee experience and deliver one-of-a-kind offsite events.
The Edison
Featuring gourmet food, craft cocktails, stellar nightlife and world-class entertainment, The Edison looks and feels like a restaurant, bar and lounge built inside a converted power plant. Nick Valenti, CEO of The Edison's parent company, said of the setting, "The reimagined power plant celebrates an era of invention and imagination in a new and distinct way."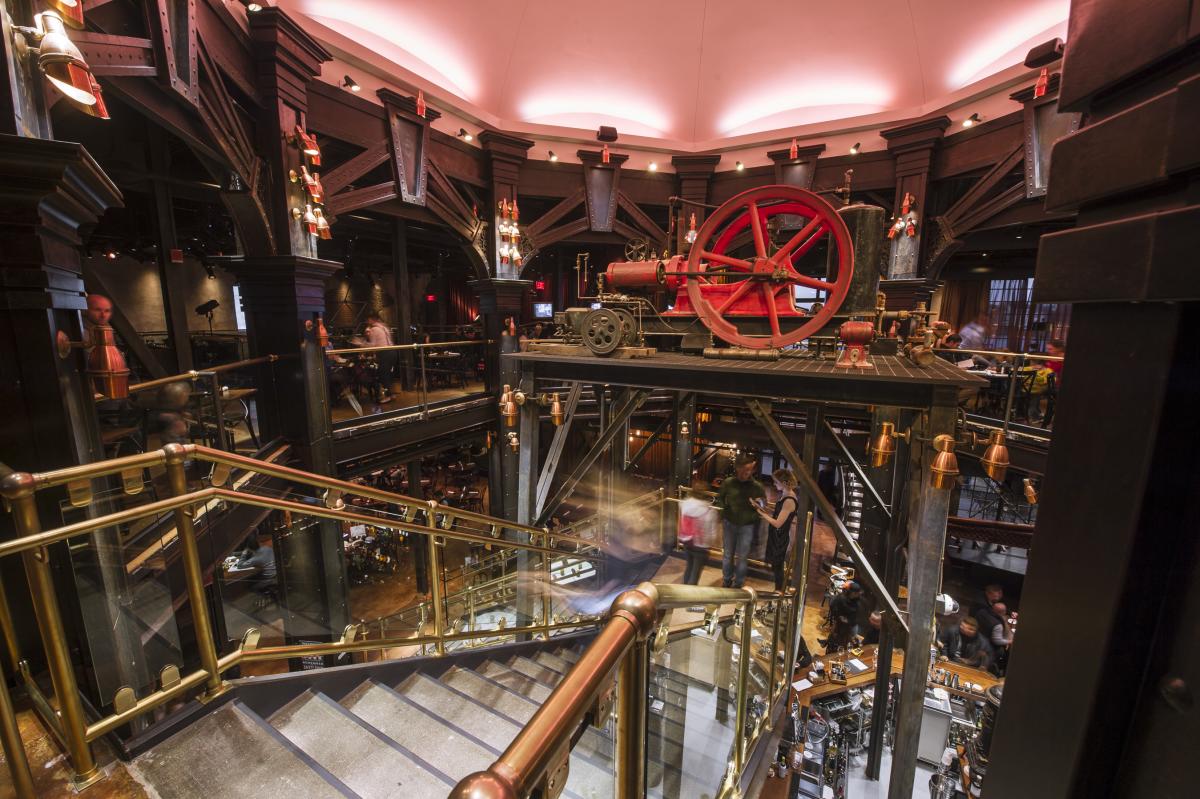 During the day, the space serves as an imaginative dining option for all ages. The menu focuses on upscale takes on American comfort food, including burgers, meatloaf and even corn dogs. The venue also has three bars, so you won't have to wait long for signature cocktails such as City of Light, featuring Tanqueray 10 gin, Angostura bitters, lime, sugar and cucumber soda.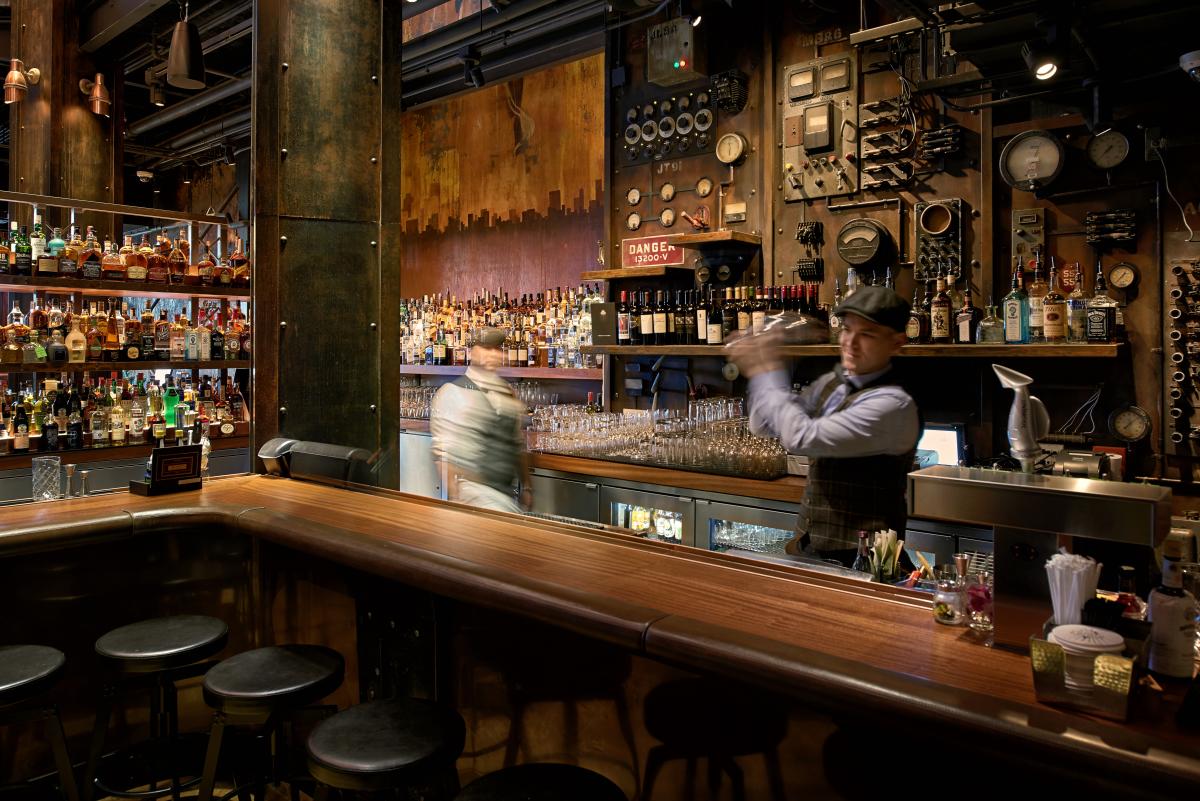 At night, The Edison transforms into one of Orlando's hottest nightspots featuring craft cocktails, contemporary American food and unique entertainment, including live bands, contortionists, aerialists, dancers and singers. Starting at 10 p.m. on Thursday through Sunday nights, admission is restricted to guests 21 and up, and the entertainment gets a bit more risqué — including burlesque dancers! A dress code is also in play on these nights, which means slacks, jeans or dress shorts for men, with no ball caps, sleeveless shirts or flip-flops permitted.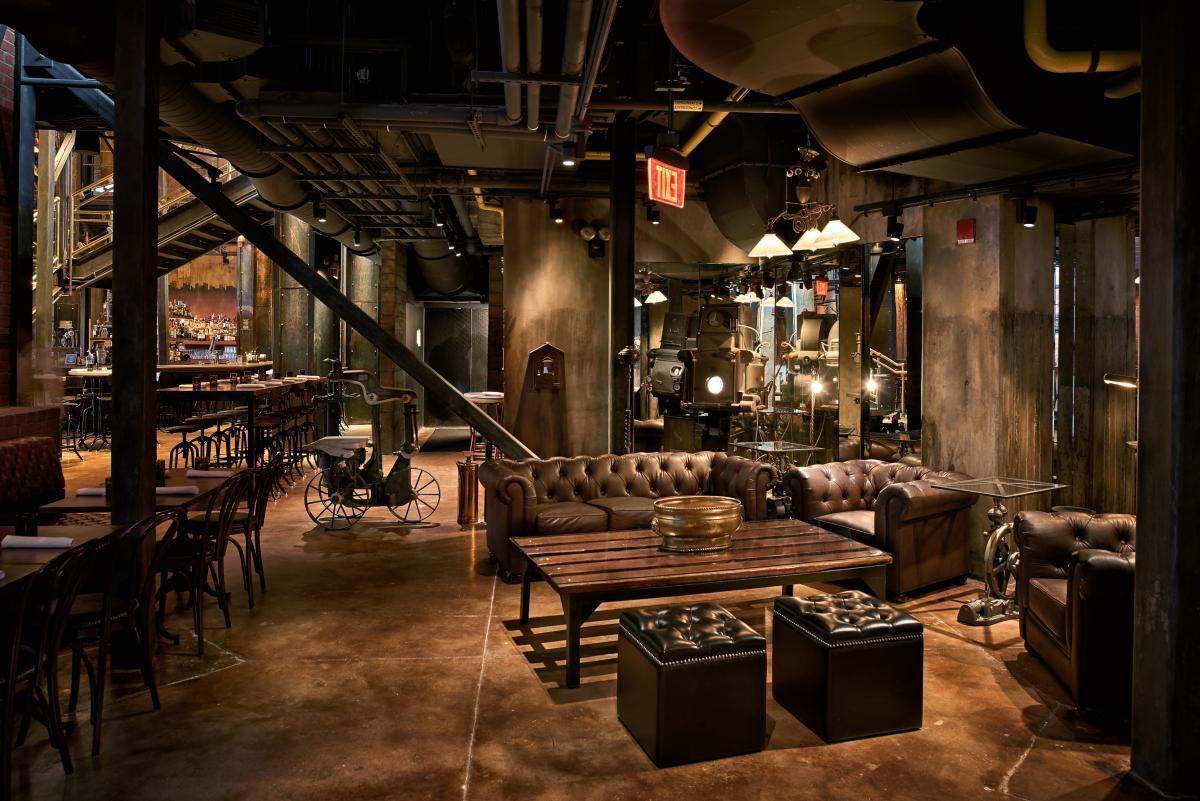 All told, The Edison has capacity for 325 guests, and options range from smaller groups to full venue buyouts. On the lake level, choices include The Lab area (84 people), Generator Hall North (74 people), Generator Hall South (32 people) and the back outside patio (66 people). The promenade level includes the Telegraph Lounge (26 people), Tesla Lounge (20 people) and promenade patio (70 people).
Maria & Enzo's Ristorante

Adjacent to The Edison, this casually elegant trattoria serves authentic, Southern Italian cuisine against a stunning backdrop of a 50-foot ceiling, a grand staircase, floor-to-ceiling views of Lake Buena Vista, and ambience that celebrates the golden age of travel.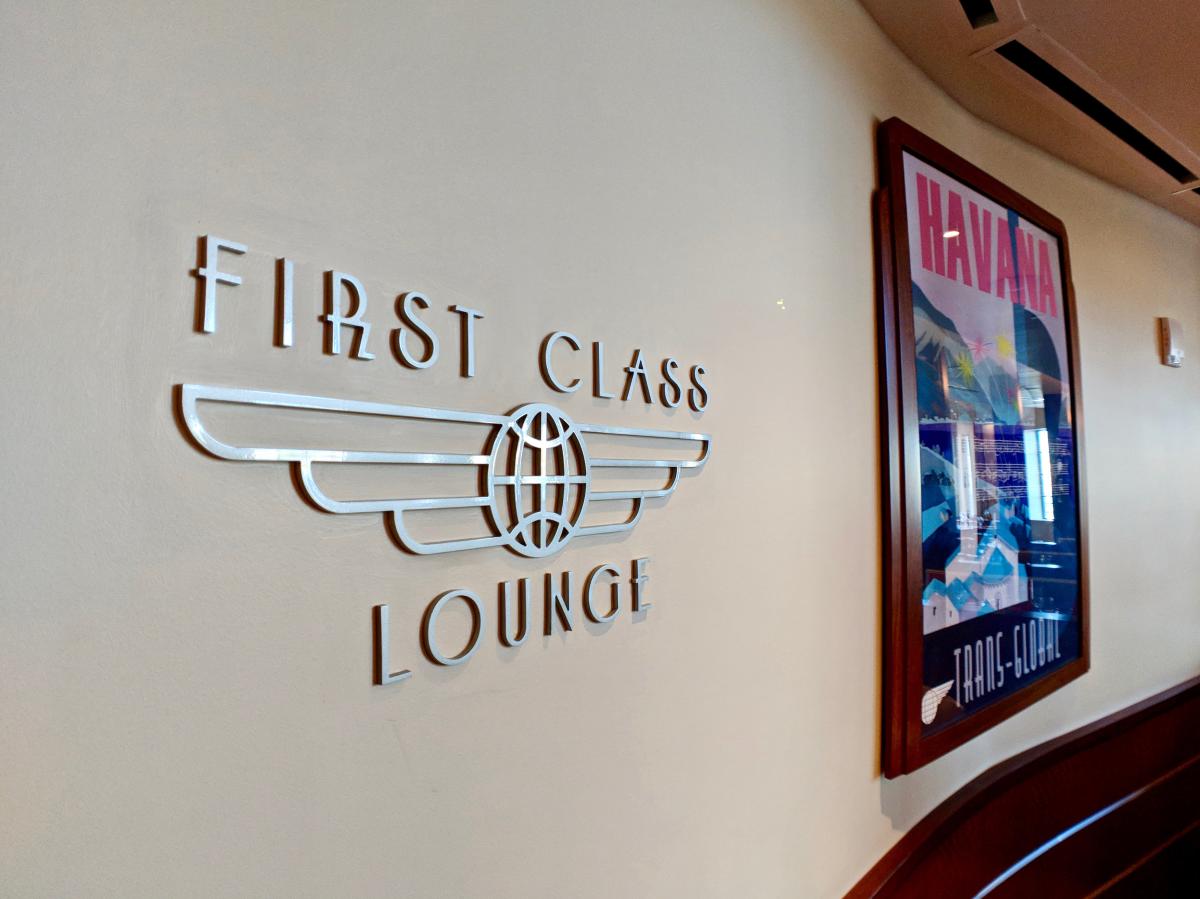 Legend has it that the restaurant was built inside an abandoned, 1930s-era airline terminal that's been artfully redecorated. Taking it a step further, guests are referred to as passengers, and you'll be notified when your "flight" is ready rather than your table. Finally, staff uniforms are inspired by airline crews of yesteryear.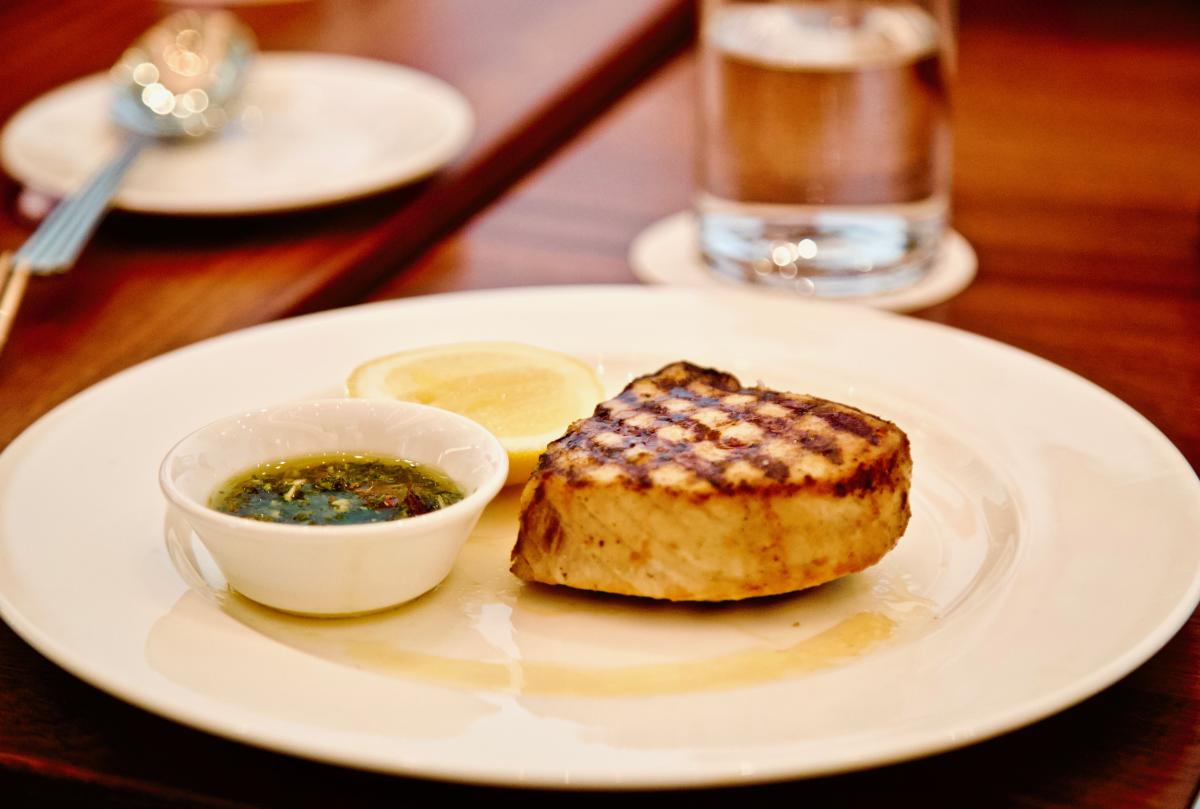 The menu features Roman and Sicilian-inspired dishes such as pasta, aged steaks and chops, fresh seafood and related fare. Beverages include imaginative cocktails and non-alcoholic concoctions, as well as more than 100 bottles of wine. Speaking of which, an extravagant weekend brunch with an exclusive selection of Italian vino is also available.
This venue, which seats up to 314 guests, is available for everything up to and including full buyouts. In particular, the First Class Lounge is perfect for smaller groups seeking privacy.
Enzo's Hideaway Tunnel Bar & Restaurant

Although Enzo's Hideaway is a speakeasy, you won't need a password to enter — just look for the "secret" entrance right outside The Edison and Maria & Enzo's.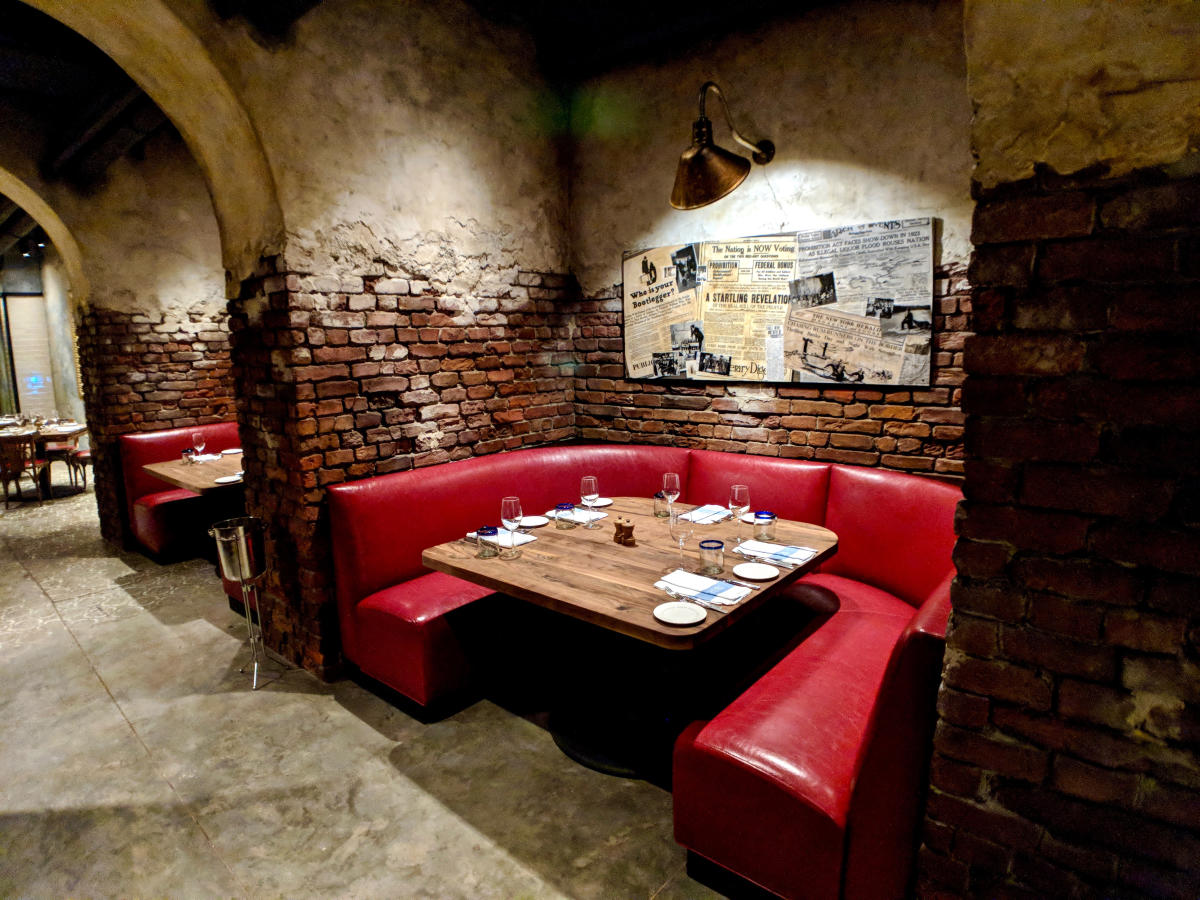 Once you find it, you'll walk through a tunnel to a swank, underground lounge that specializes in Prohibition-era and barrel-aged cocktails like The Peacekeeper (featuring Monkey Shoulder scotch, pineapple, maraschino liqueur, lemon, Angostura bitters and Prosecco). They also have an extensive selection of rum, bourbon, cognac and other spirits, as well as mocktails.
Italian-inspired entrees and edibles are also on the menu, including shareables such as the Salumi e Formaggi platter, which includes cured prosciutto, salame picante, caponata and other delicacies. And at the end of your visit, you can take a second tunnel directly into The Edison. Finally, full venue buyouts are available for maximum privacy.
Pizza Ponte

The Edison complex's final port of call is Pizza Ponte. A fast-casual eatery adjacent to Maria & Enzo's, it's presented as the figurehead couple's first food-inspired business. Inside, you can enjoy pizza, pastries, Italian sandwiches and espresso.
Want to learn more about meeting in Orlando? Submit your RFP, and subscribe to our newsletter for updates from Cvent's No. 1 meeting destination in the country.