See why Cvent has again named Orlando as the top meeting destination in the United States.
---
Once again Orlando has been named the No. 1 meetings destination in the country, according to Cvent's newly released 2017 Top Meetings Destination list. After evaluating booking activity for more than 5,000 U.S. cities from the Cvent Supplier Network, the rankings placed Orlando in the top spot for the fifth time in six years. Orlando leads the pack for a variety of reasons including affordability, accessibility, quality and variety of facilities, alongside the unforgettable experiences attendees enjoy.
In fact, Orlando's flexibility is a key feature for meeting planners. Providing the largest cluster of meeting hotels in the east (more than 150), Orlando sets the standard in creating one-of-a-kind meetings and events with unmatched service and hospitality. Visit Orlando, the largest DMO in the region, offers the highest level of sales, service and planner support with a range of innovative tools like virtual walk-throughs, drone fly-through video and a Destination App featuring Smart Search With Watson.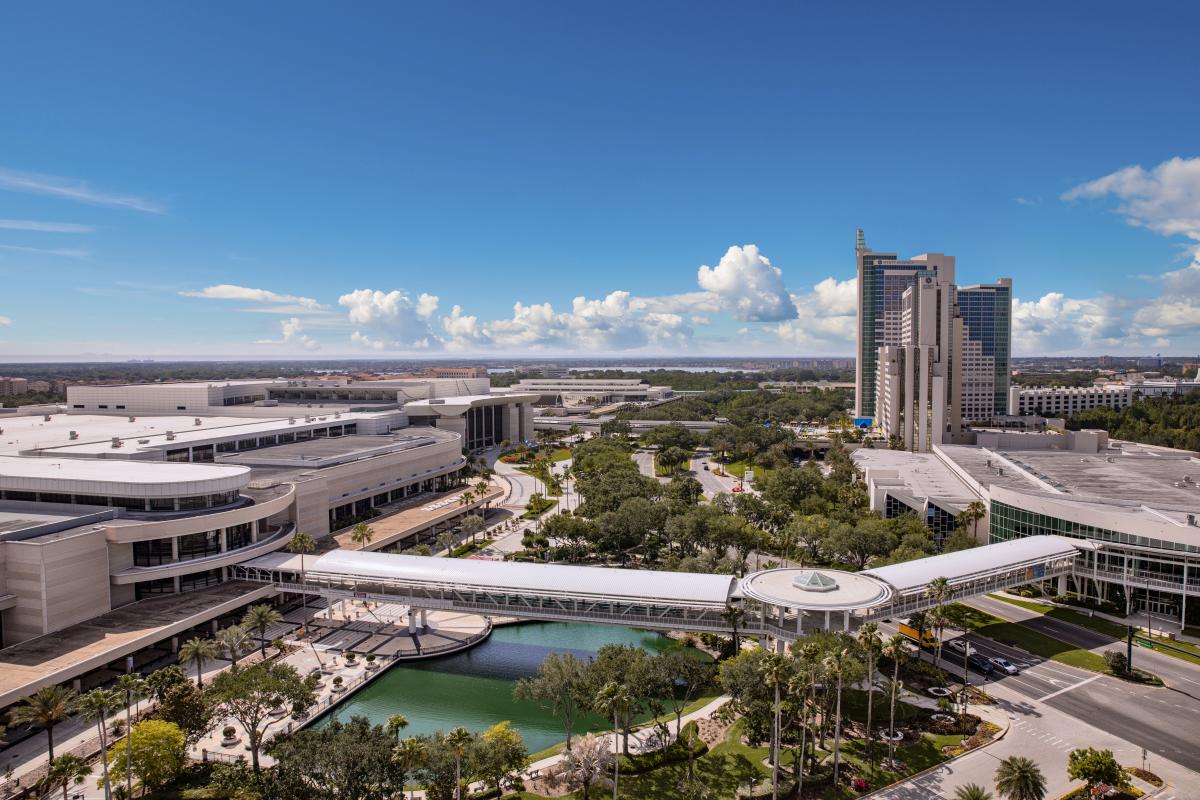 Flexible and expansive space is just the beginning. With more than 119,000 hotel rooms among 450 hotels and resorts, Orlando has hosted some of the largest conventions in the country. In fact, the award-winning Orange County Convention Center (OCCC) has been undergoing a multi-year capital improvement project to upgrade and enhance some of its 7 million square feet of total exhibit space, meeting rooms and concourses.
And beyond the ballroom, Orlando provides incredible opportunities for one-of-a-kind meetings and truly unforgettable events unlike anywhere else. From private events at our legendary theme parks to spectacular offsite venues and tropical outdoor settings complemented by perfect year-round weather, the possibilities are endless. 
As the most visited destination in the U.S., Orlando continues to be a top pick among attendees offering enticing reasons to visit for bleisure travelers, along with all the tools a meeting planner could want for a successful event.
Want to learn more about meeting in Orlando? Submit your RFP, and subscribe to our newsletter for updates from Cvent's No. 1 meeting destination in the country.