See why Main Event Entertainment in Orlando is the perfect spot for off-site fun and team-building activities.
---
The Main Event is now in Orlando at Pointe Orlando on International Drive. Walkable from the Convention Center and several hotels, Main Event Entertainment is an "eatertainment" complex for all occasions. Whether your group is 10 or 1,500 people, Main Event is your new Orlando destination for a fun and interactive meeting.
Eat
Before your attendees bowl a strike or work up a sweat playing SkiBall,  they'll enjoy snacking on an artisan pizza at La Bella's Italian Street food or tasting chef-inspired American fare from the bar and grill. 
Bowl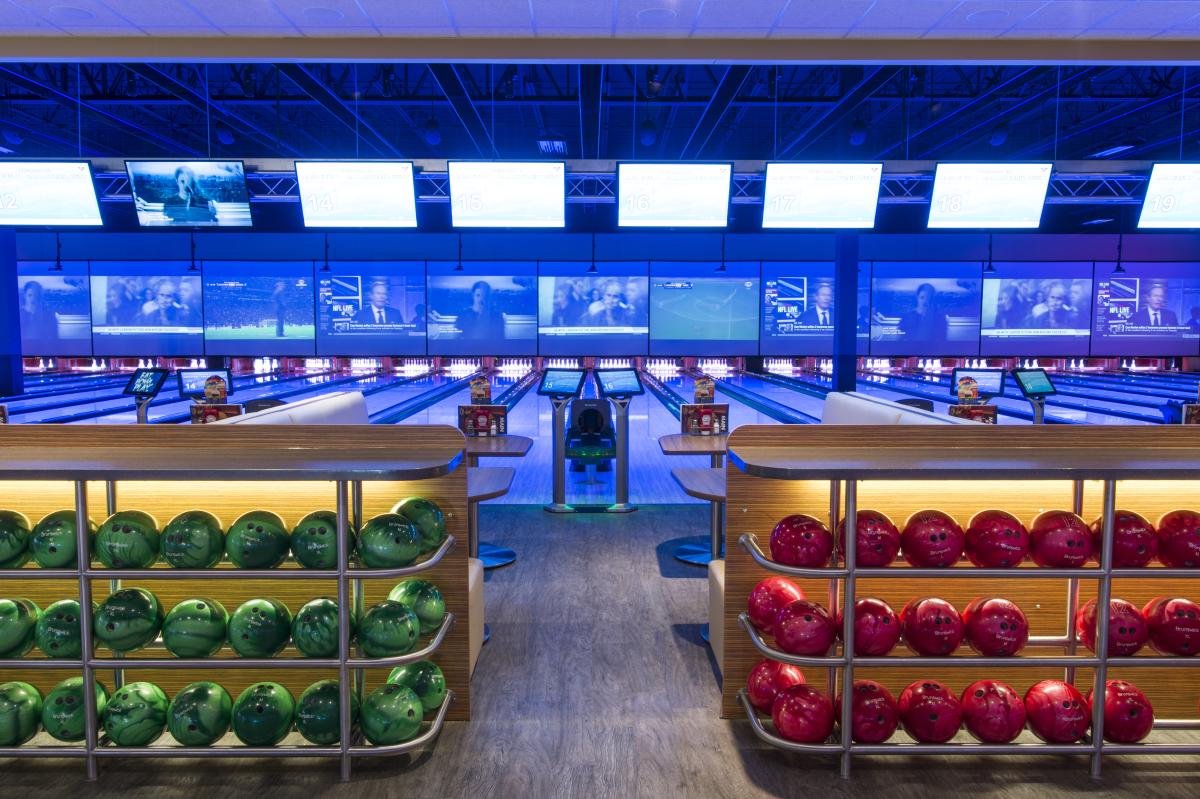 Your group will have a blast battling for the highest score on 20 projection mapped lanes while the music is pumping, surrounded by huge high definition television screens. Bowling just got better. 
Play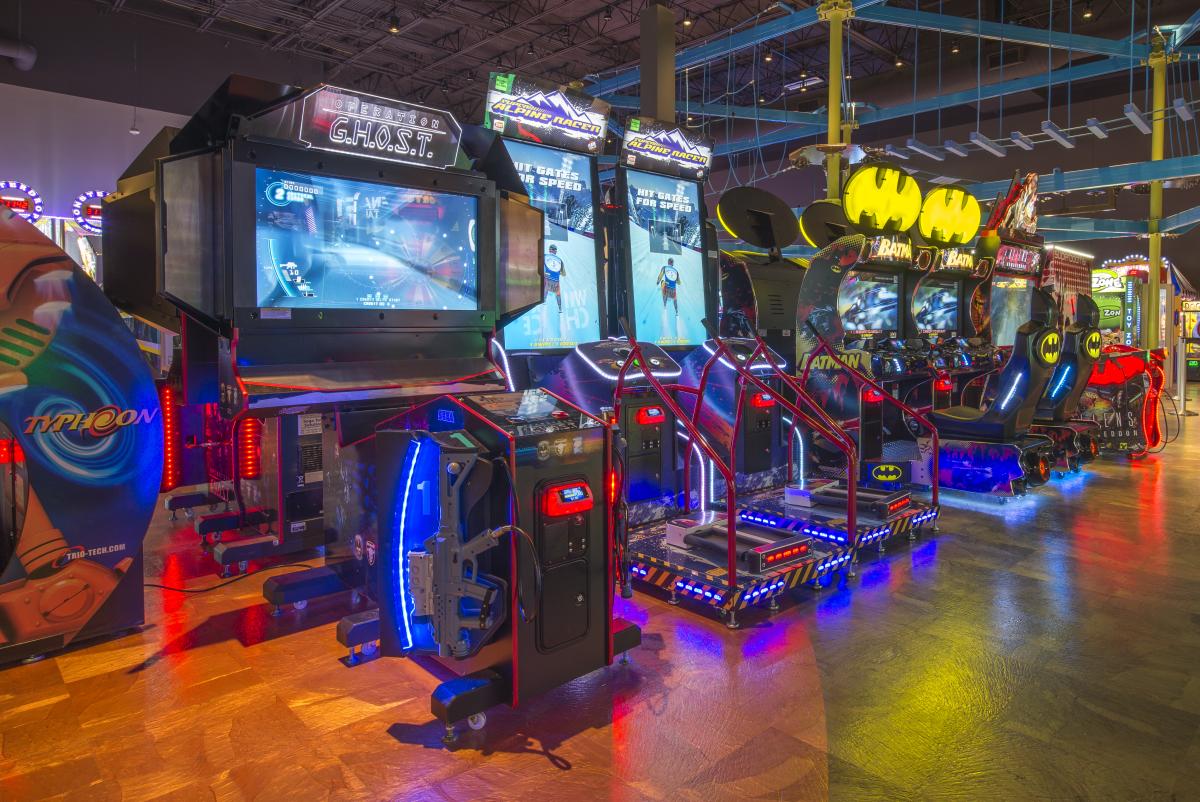 Create even more friendly competition with the World's Largest Pac-Man or the latest Walking Dead interactive game. Also, don't forget to look up, there's a ropes course above your head, which are perfect for your next team building exercise.
Oh and there's Virtual Reality!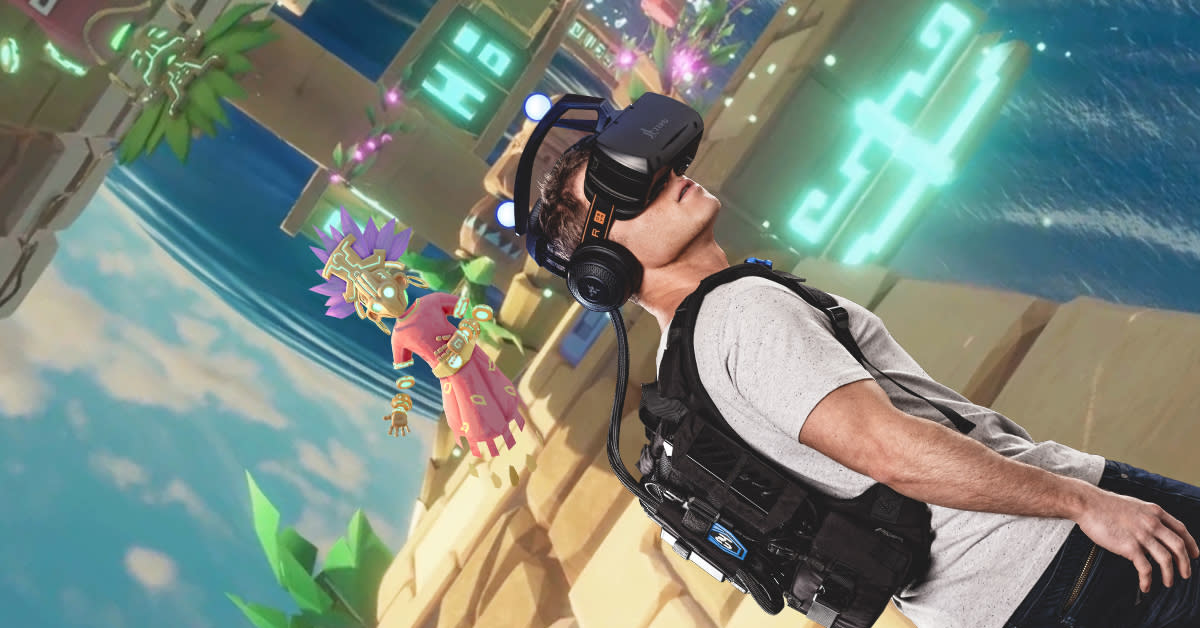 V Play Reality is a game that feels like real life. Main Event Entertainment Orlando is the first venue in the United States to offer this mind blowing technology. Get ready to attack zombies coming at you from all angles with your coworkers. It's pure immersive mayhem where attendees fend off zombies from all angles.
Work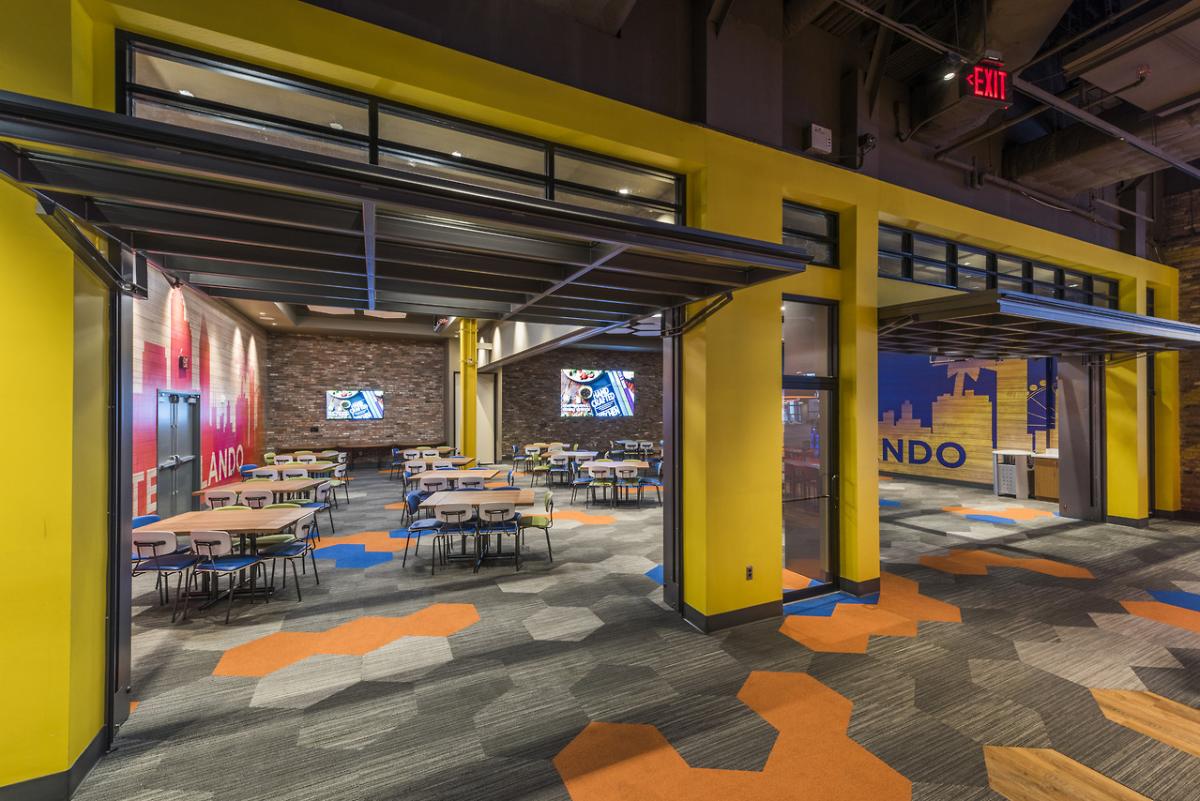 The team at Main Event is happy to accommodate all-day meetings, team building activities, employee appreciation events, a fun evening with the team to unwind after working all day and everything in between.
Private meeting and VIP rooms are at your convenience while you also enjoy your customizable package that can include Laser Tag, Rock Climbing, Bocce Ball, Bowling, Gravity Ropes Course, Video Games and more. WiFi and A/V equipment are available and did we mention beverage service for your all day meeting?  Contact our sales team to learn more about hosting your next meeting in Orlando. 
Want to learn more about meeting in Orlando? Submit your RFP, and subscribe to our newsletter for updates from Cvent's No. 1 meeting destination in the country.